Repairs and Appraisals Authorized C.F. Martin Warranty Service

Hours

Open Mondays ~ Saturdays 10:00 to 3:00

1920 Central Street . Evanston . IL

847 475 0260

NOW BOOKING SATURDAY IN-STORE LESSONS

Call for more information ~ 847.475.0260

We are still practicing recommended health precautions. Thank you for your understanding.

Music Books

Including Classic Folk Collections

PROTECT YOUR VALUABLE INSTRUMENT

Access Arched-Top Stage 3 Hardshell Cases

for Small and Large Guitars

__________________

A hardshell case, when used with an in-case humidifier, provides good insurance against dry air conditions. We have a variety of in-case humidifiers. The D'Addario Humidipak system is an excellent choice.

MUSIC SELF-PLAYED IS HAPPINESS SELF-MADE.

Vintage Folk and Blues ON VINYL

Gather 'round the ol' platter player.

Dr. Jim also does expert case repair . . .

Latches / Handles / Hinges

WE HAVE A FINE SELECTION OF

KALA UKULELES

The Kala U-Bass in Bamboo form. All-solid-wood, proprietary electronics with built-in tuner. Deluxe gig-bag included. $395.

PRE-OWNED INSTRUMENTS LOOKING FOR GOOD HOMES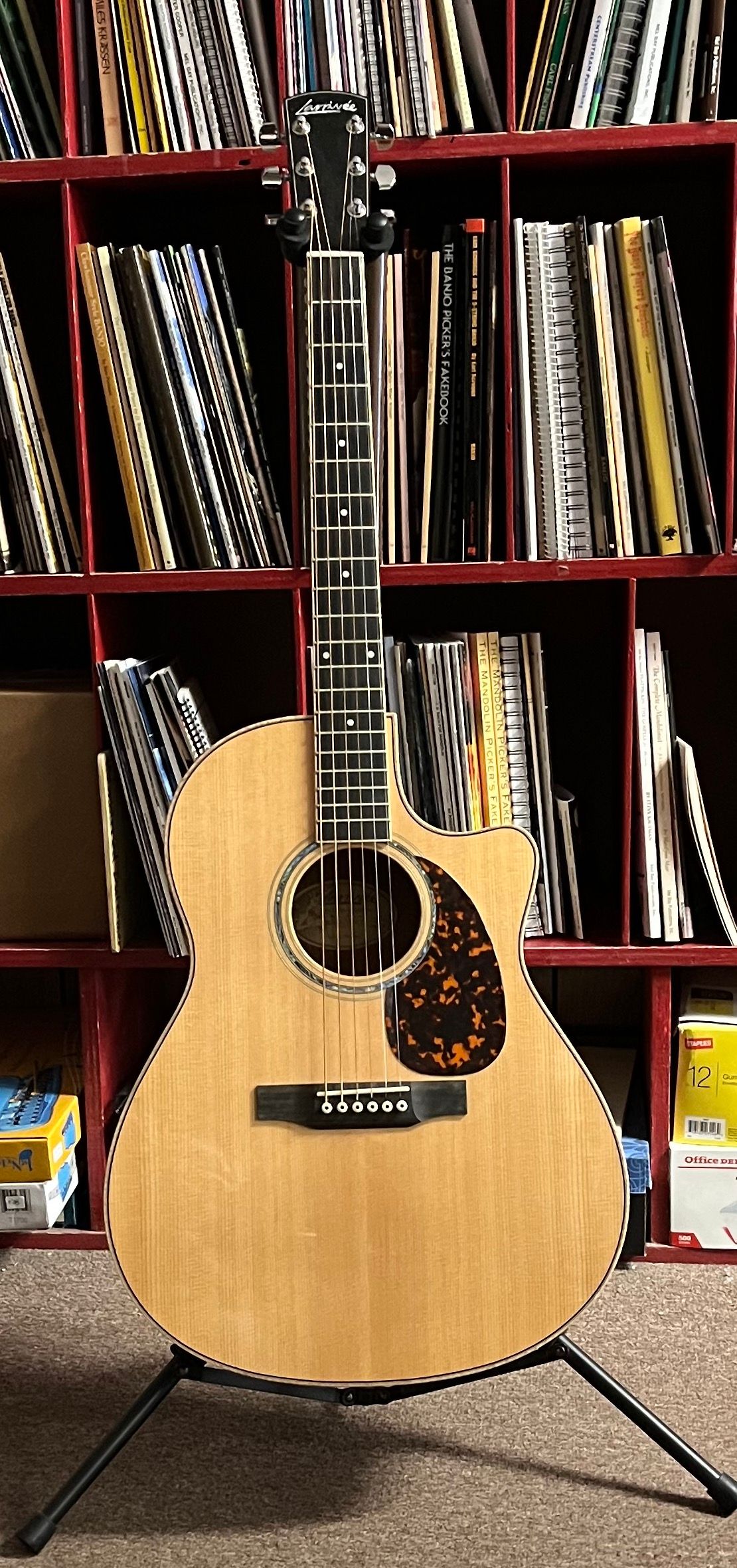 LARRIVEE
LV-05, #131988 / 2019 A splendid example of the Oxnard-California-made Larrivees, this LV-05 wears a solid Spruce top and solid Mahogany back and sides. The bridge and Maple-bound fret board are of Ebony. The top, back, and sides are multiply bound with Maple and fine purfling. The thirteen-stripe rosette is largely of colorful Abalone. The tuners are signature Larrivee, as is the included hard case. Come in and hear this
Near-Mint
beauty.
WASHBURN
'Improved,' Style 1590; Serial #8379
(circa 1920)
. This spledid collectible was created for Chicago's Lyon and Healy Washburn brand by the Orpheum and Paramount folks at Boston's Rettberg & Lang. Essentially an Orpheum #3 Special with a Washburn 'Combination Patent Truss' tone ring (and thus with a flat head instead of the R&L arch top). Considered to be in
Excellent
condition, this rarity is housed in a recent TKL hard shell case.

VEGA
'Tubaphone' Pot, #56314
(early 1920's)
with a Wyatt Fawley 'Flowerpot' neck and stake. A sublime banjo marriage, this example is
Like New
in a well-preserved '90's Harptone hard shell case.

This drednaught in
Mint
condition is a standout at $610, with a solid Spruce top, Mahogany back and sides, Ebony board and bridge. The original
TAYLOR
gig bag is included.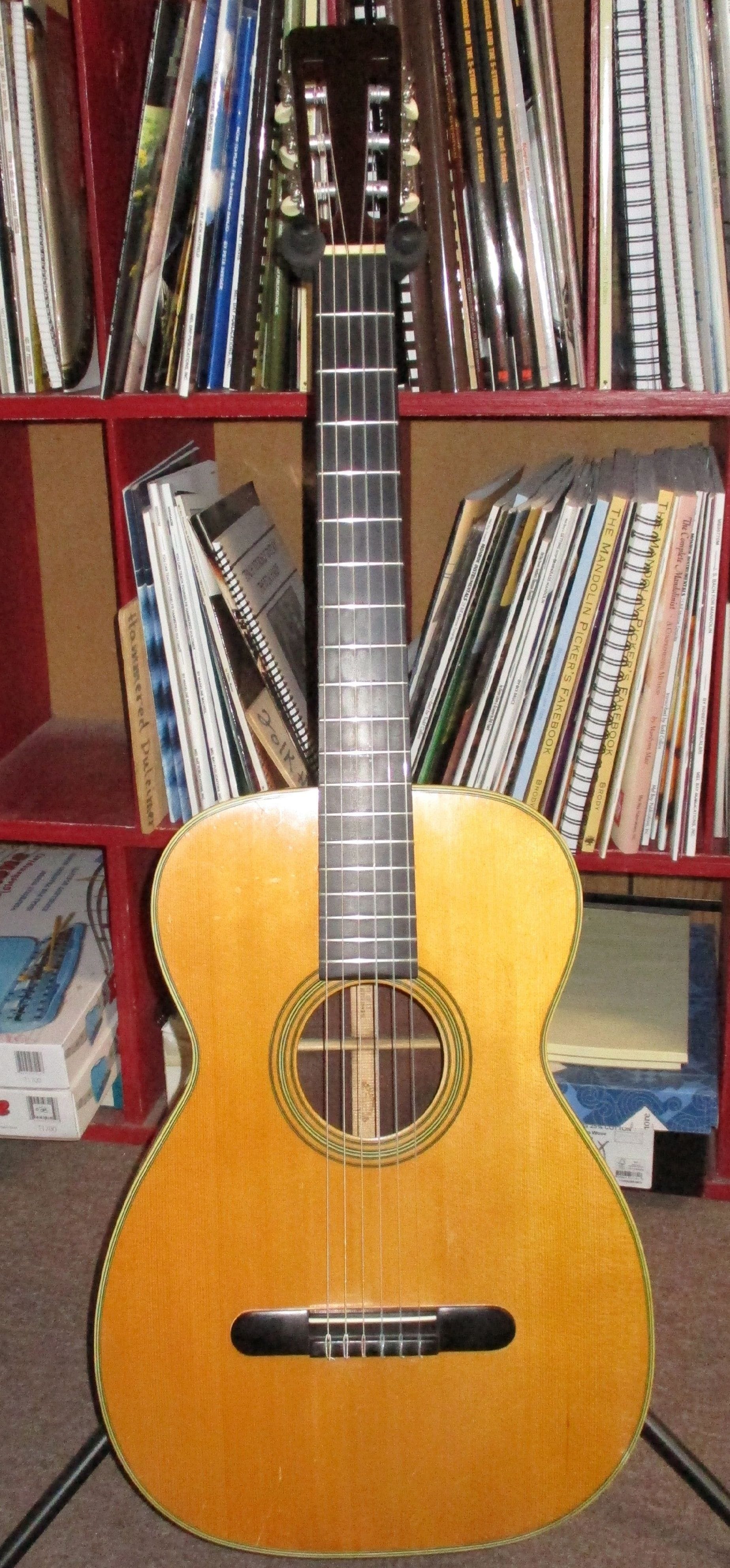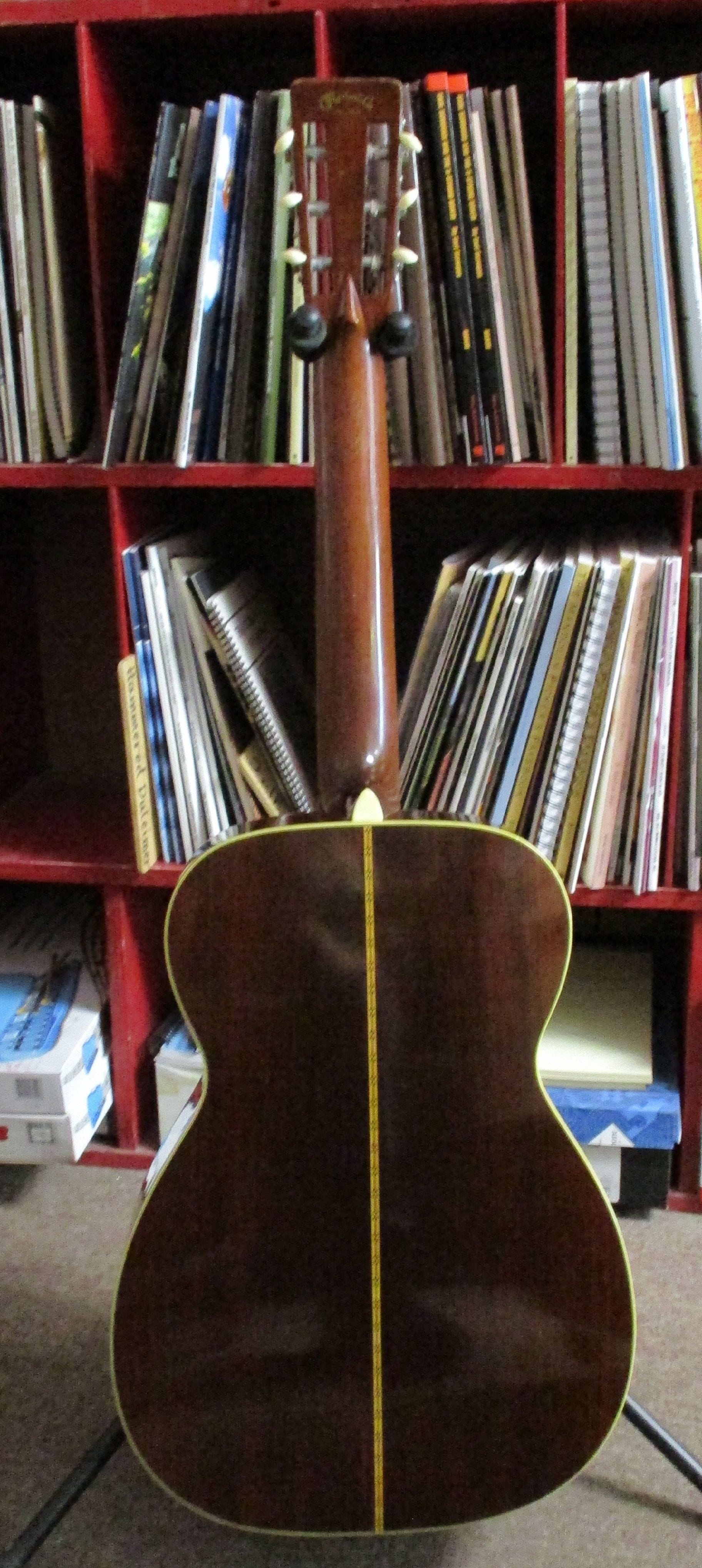 S O L D
Here is a 1952 (#125435)
C.F. MARTIN
0028G classical guitar, all original but for a recently re-radiused fret board and saddle. Brazilian Rosewood back and sides, and the Spruce top are multiply bound. The fret board and bridge are of Ebony. A
remarkable
nylon string and an outstanding prospect for steel string conversion, the price is $4500. A hard shell case is included.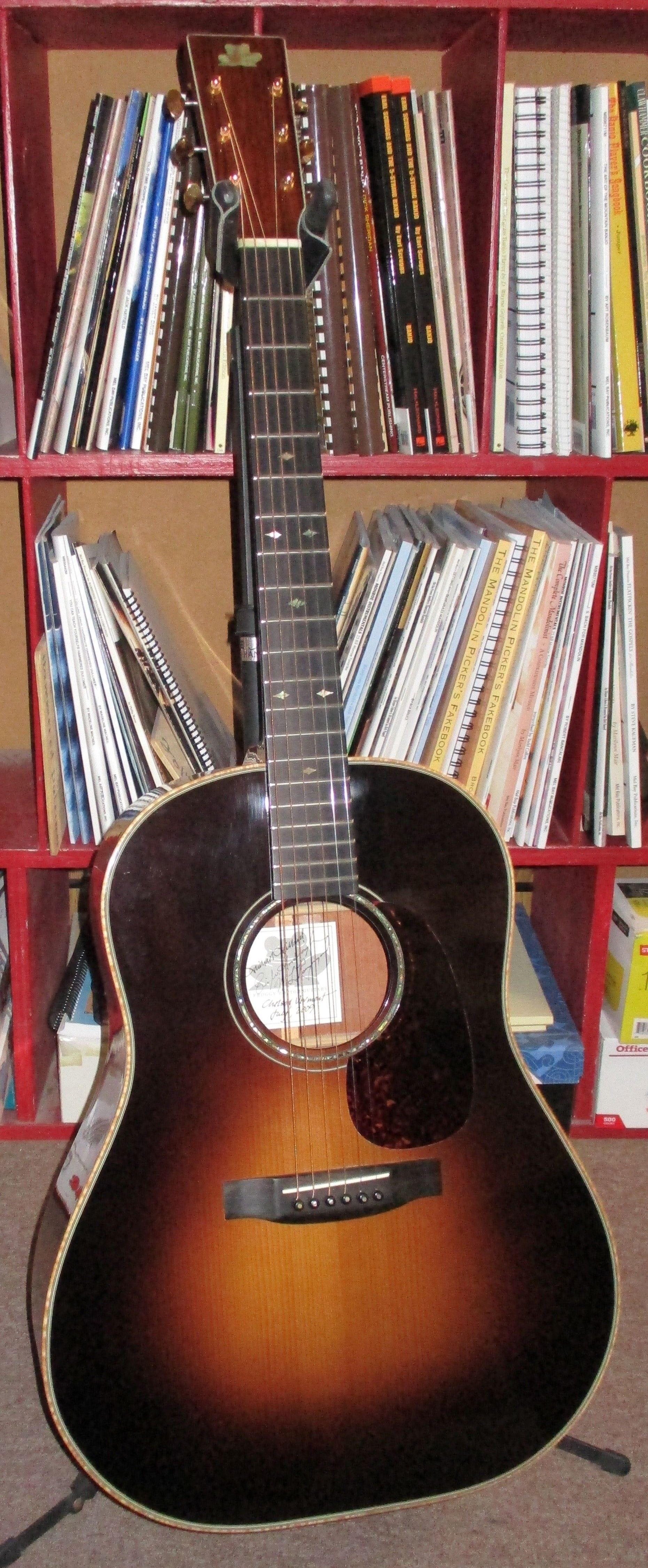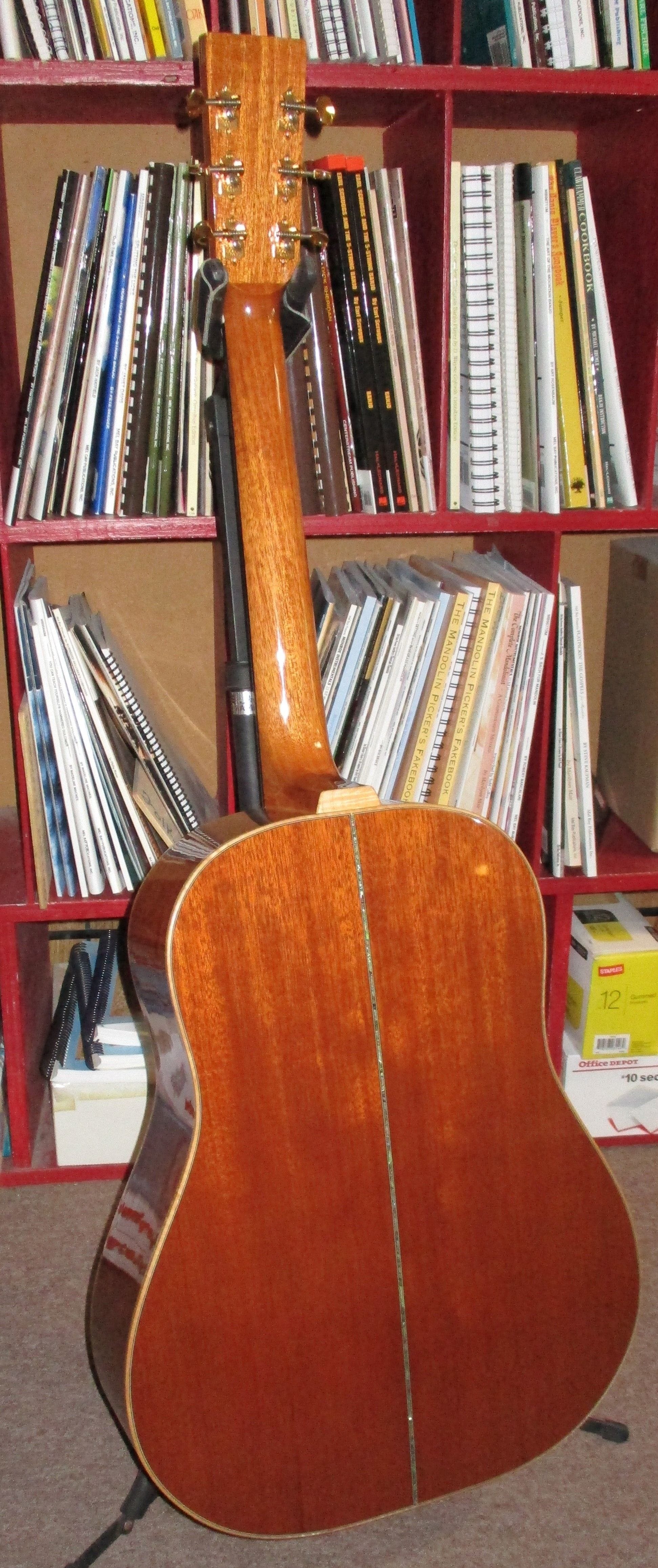 Michael Millard has been building
FROGGY BOTTOM
guitars since the early 1970's. This example is an S-14 (SJ) Deluxe, constructed in Chelsea, Vermont, in 2009. With a sunburst Adirondack Spruce top and Honduran Mahogany back and sides, this top-of-the-line model is in
Excellent
condition. A TKL American Vintage Series hard-shell case is included. The price is $6500.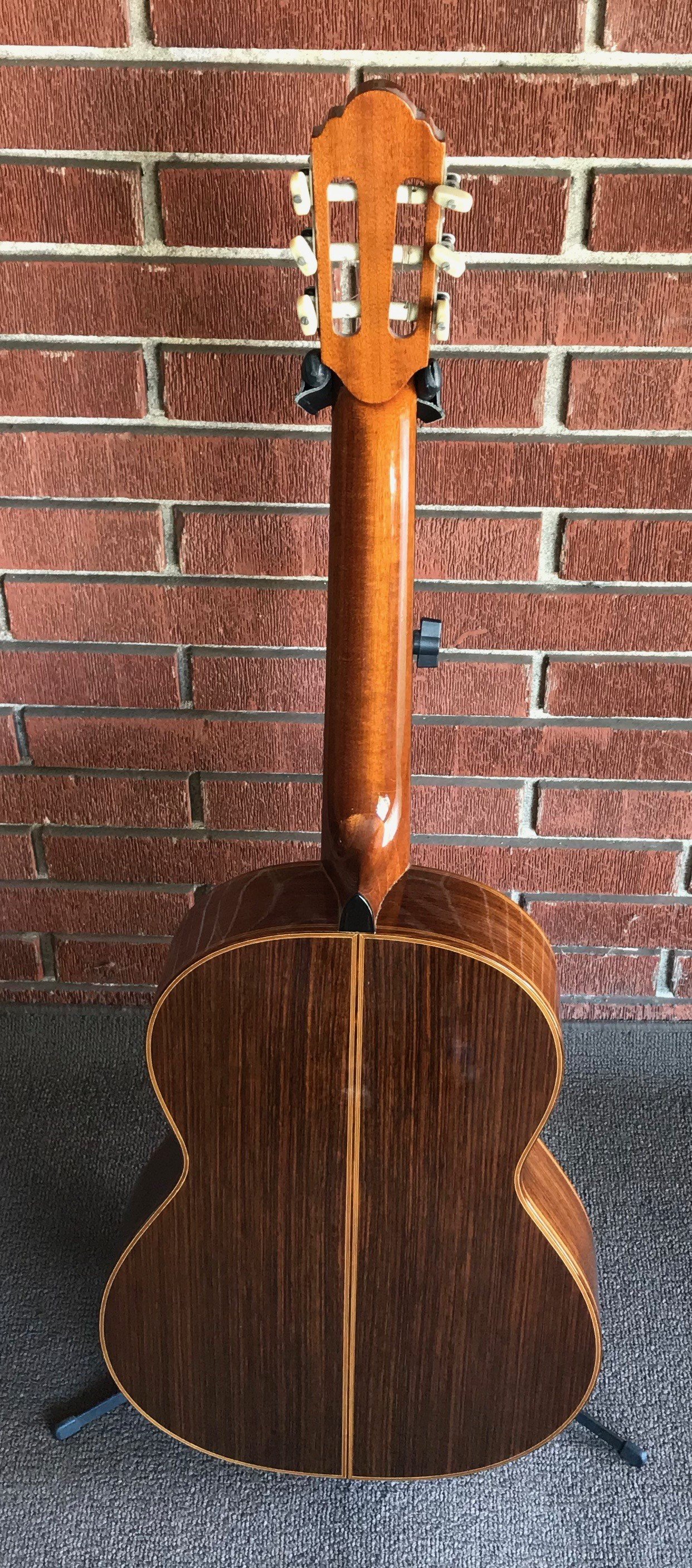 Made in West Germany, here is a
DIETER HOPF
Grand Professional Modell
(1409/24) from 1978 with a red cedar top and Indian rosewood back and sides. The 53.5mm nut and the bridge saddle are of bone. The fret board is ebony, the bridge is rosewood. In
Very Good+
condition and residing in a period plywood case, the price is $2400.
Here is a
SCHOENBERG/C.F. MARTIN
collaboration OM model from 1990 (#500078). The
heavy lifting
for this project was done by T.J. Thompson in the Schoenberg shop and then signed off on by the Martin folks. The top of this remarkable sounding instrument is spruce; the back and sides are mahogany. The 1-3/4 inch nut and the bridge saddle are of bone. Residing in its original hard shell case, this beauty is in
Near Mint
condition. Please call for pricing.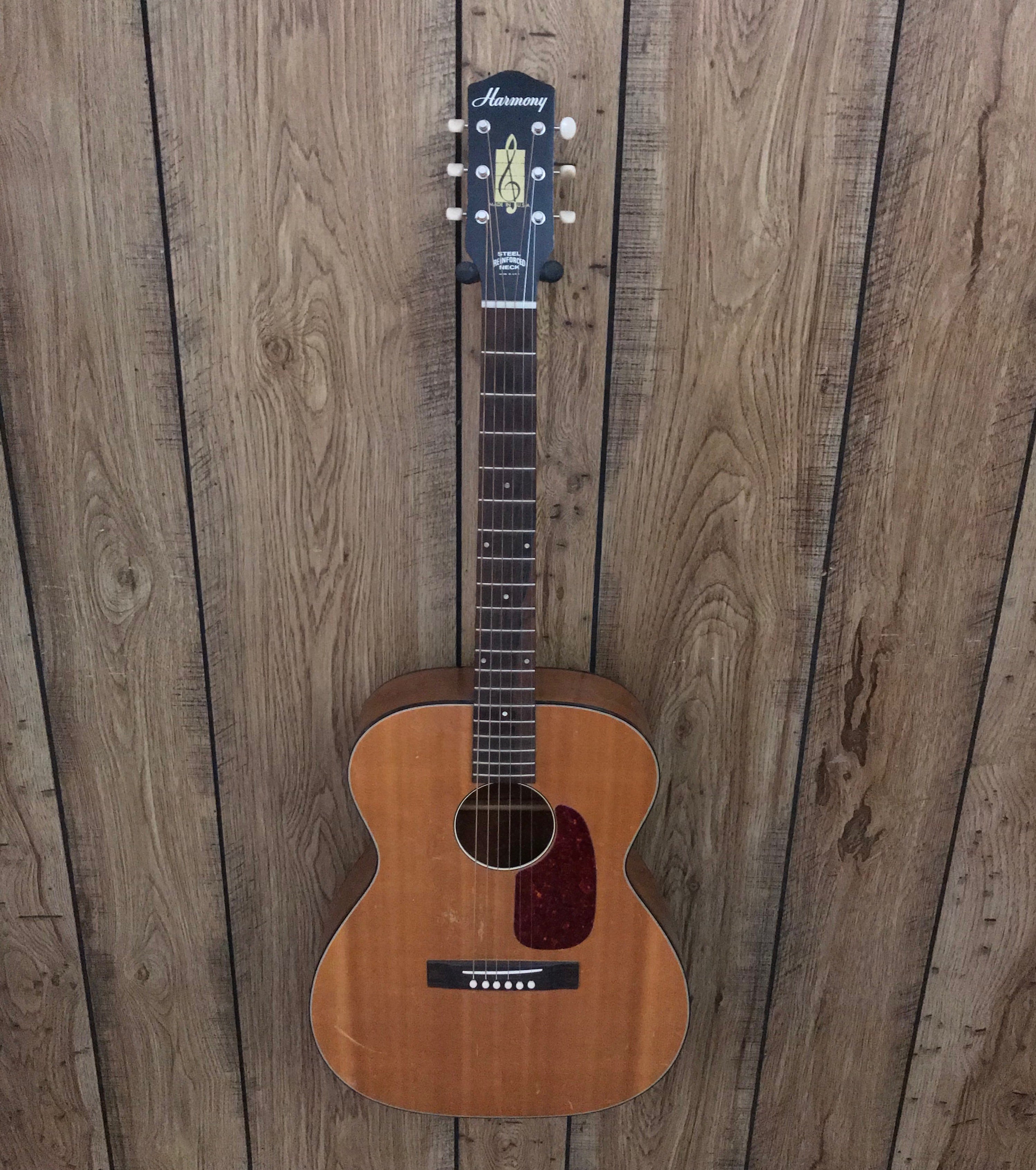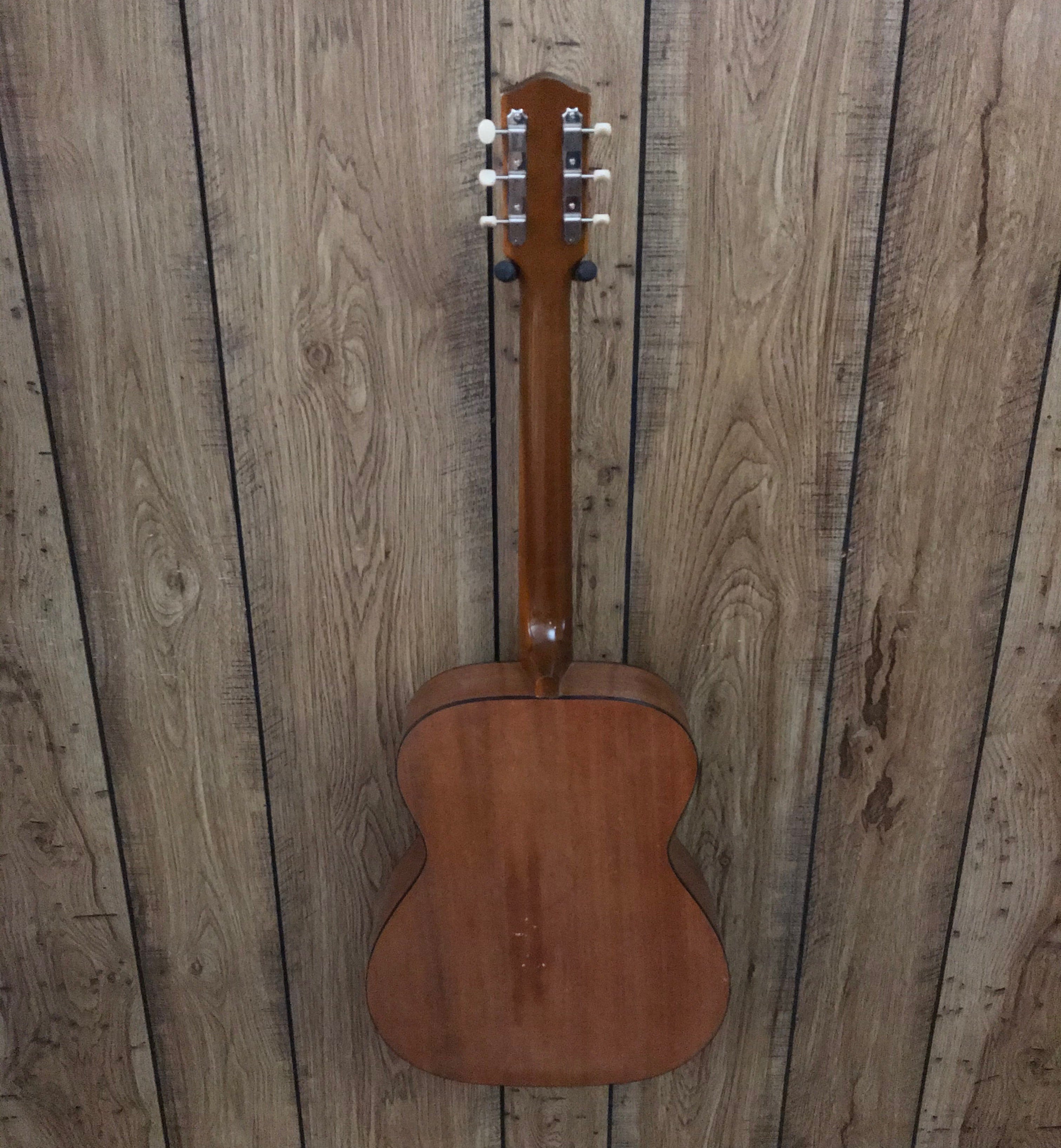 Another of Chicago's own, this
HARMONY
model H162 dates from the middle to late 1960's. With a solid spruce stop, solid mahogany back and sides, and a recently reset pearwood neck, a replacement rosewood bridge and replacement tuners can be observed. Considered to be in
Excellent
condItion and residing in a new hard shell case, the price is $785.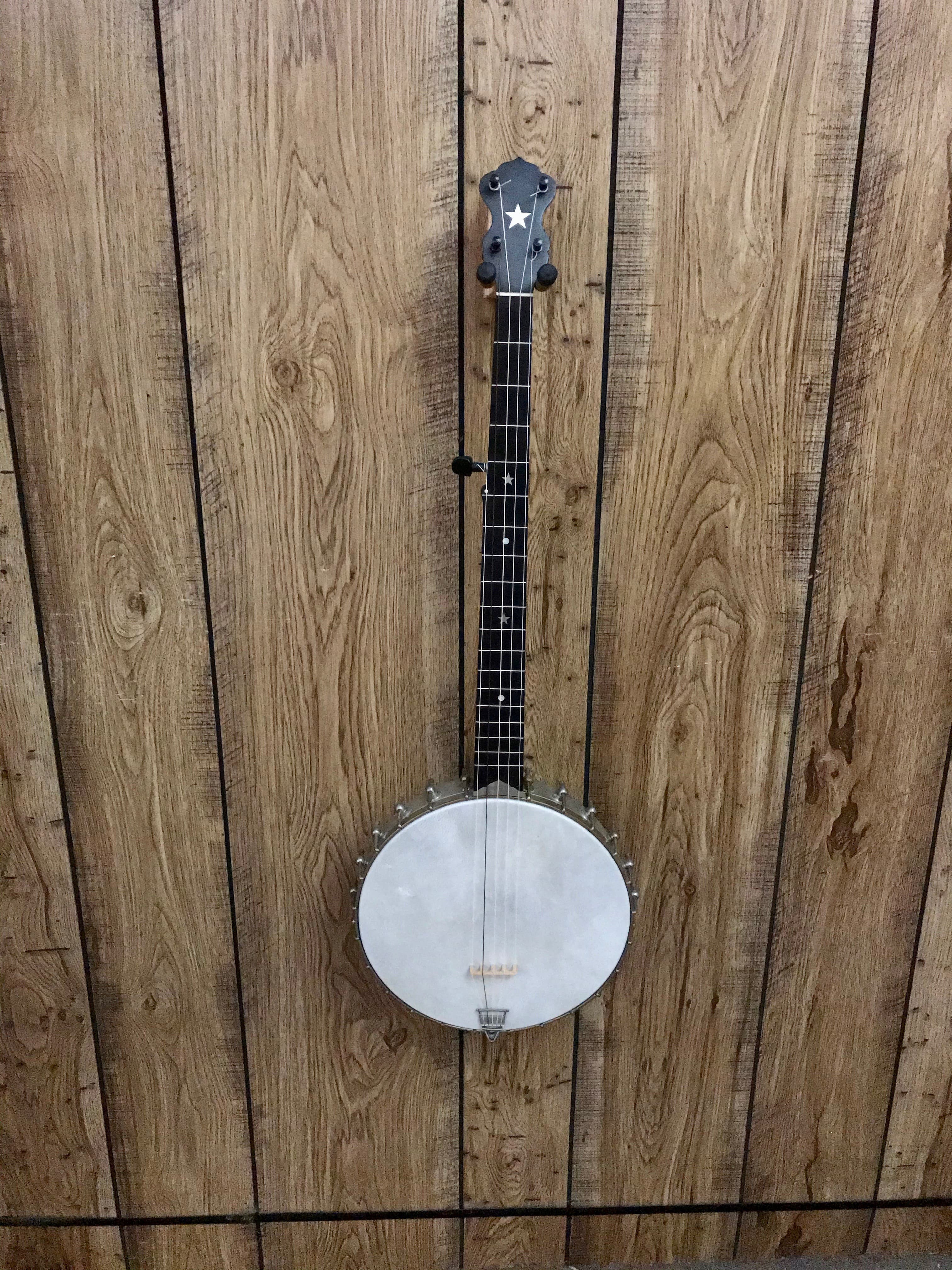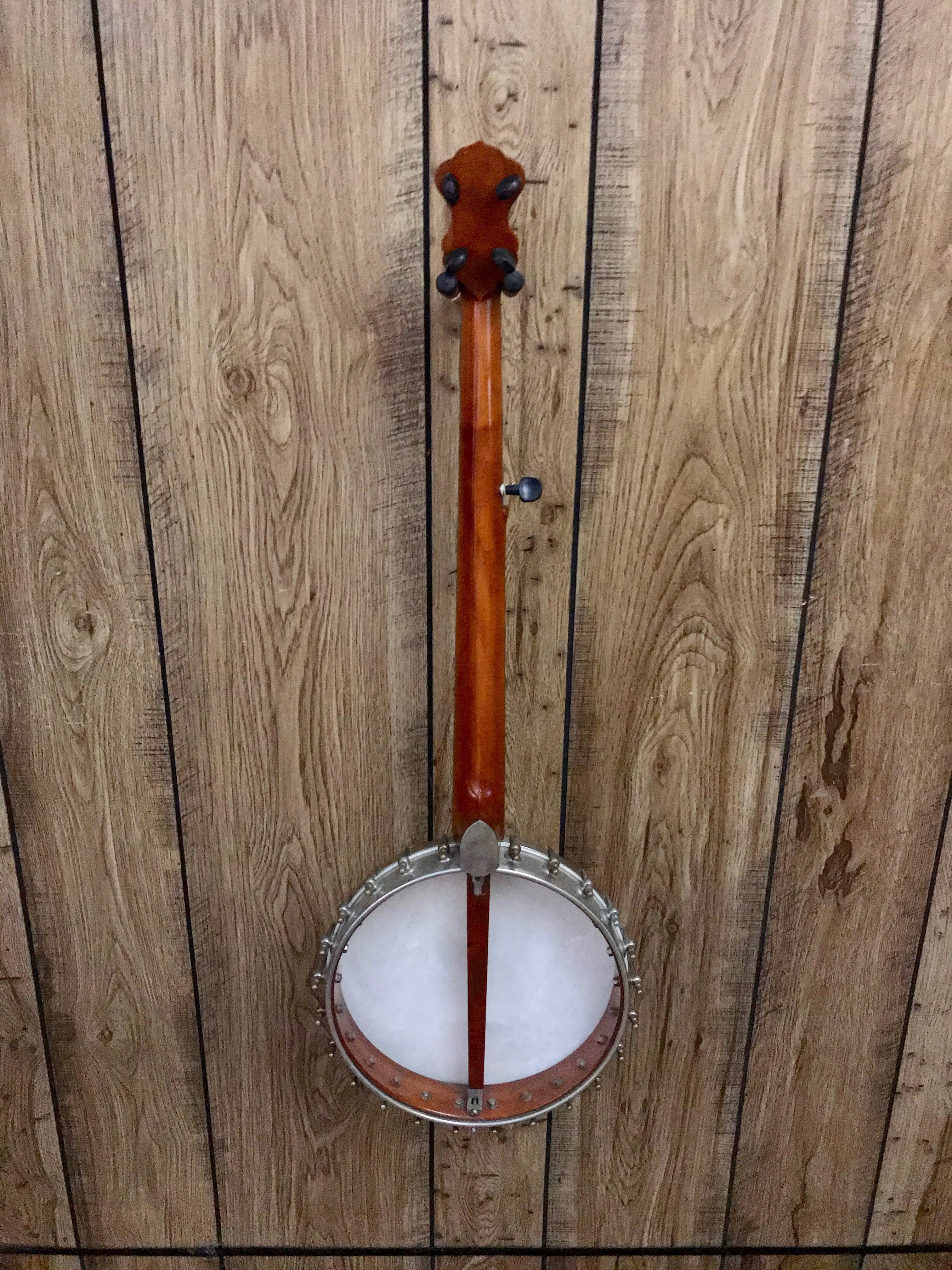 J.B. SCHALL
one of Chicago's preeminent banjo makers, is responsible for this
Imperial
model merrywang from the late 1800's. Schaller Precision Pegs have replaced the violin style originals. The neck and the spun-over rim appear to be Spanish cedar. A new goatskin head, a Morris bridge and Aquila nylon strings are present. In
Excellent
condition and residing in a nicely padded bag, the price of this instrument is $1450.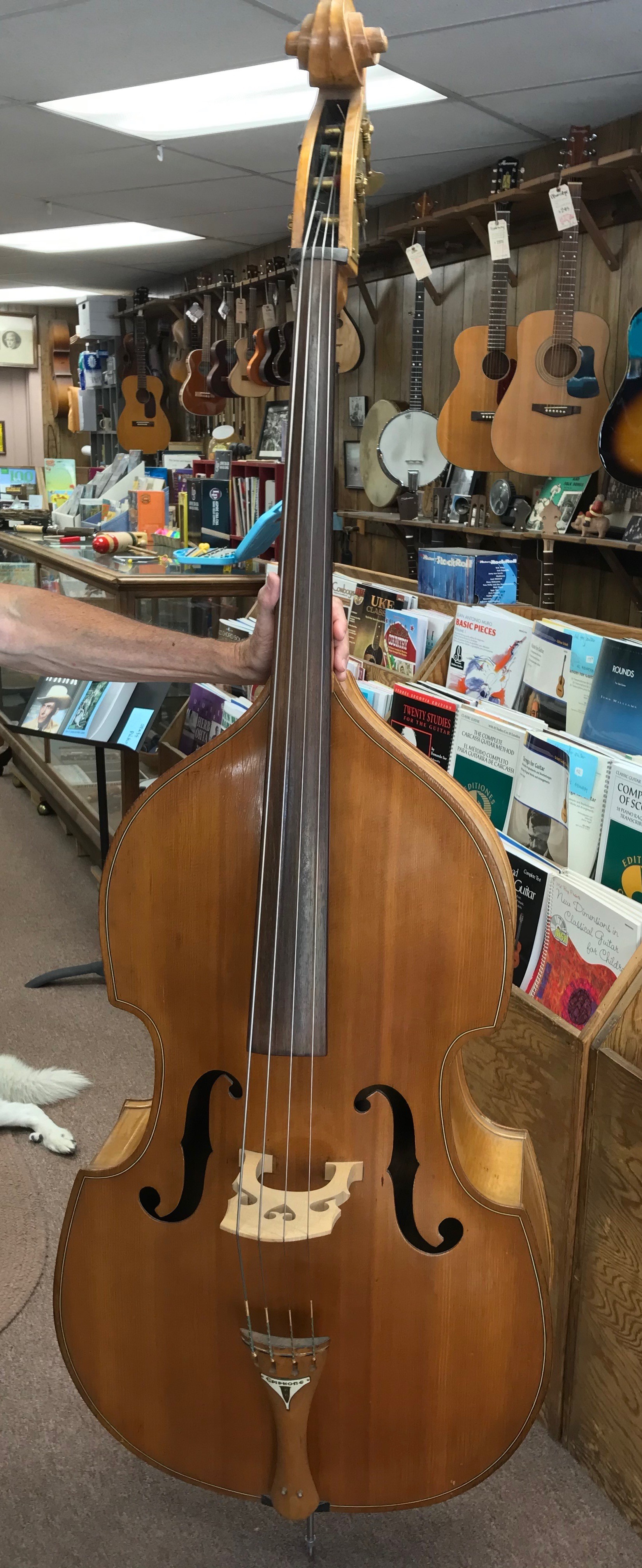 Here is an
EPIPHONE
upright bass from the late 1950's. This plywood work-horse was constructed in New York before the Gibson Company purchased the Epiphone name. Residing in a new padded bass bag and accompanied by the original well-worn slipcover, the price is $3300.